Scholars at Risk at UniBE
A working group of professors is dedicated to the interests of SAR at the University of Bern.
A working group of professors headed by the Vice-Rector for Quality, Prof. Dr. Silvia Schroer, maintains cooperation between SAR coordination at the Rectorate and the Faculties. The group supports and advises in matters related to SAR, for example finding new scholars and advocacy work.
Currently we are looking for academic staff from the Medical Faculty, Vetsuisse and Faculty of Human Sciences to join the SAR working group. If you are interested, please contact the SAR coordinator to receive more information!
Information for refugees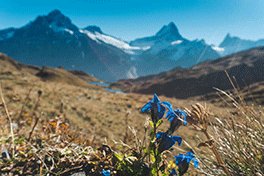 The UniBE project "Open Lecture Hall" for students with refugee status in Switzerland.